Kasetnumchok Co.,Ltd. is a subsidiary of Jiblung Co.,Ltd.  Established on November 17, 2003, it is a manufacturer of organic fertilizer, natural silicon minerals for plants, animal feed supplements, natural minerals for aquaculture.  The main ingredient in our products is natural silicon minerals which are from our own mines. Our silicon minerals give out high amount of soluble silicon which help improve soil structure, balance pH, prevent plants from insects, pests,  diseases, toxic metals. In animals it also prevents aflatoxin in animal feed.  Our products, Voga, Nutri-Clean, Di-clay, have received very positive feedback and continuing usage from our customers. We also manufacture in our customer's brands both local and international. 
Our head office is located in Rama 3 Road, Bangkorlaem, Bangkok. Fertilizer manufacturing is done in our factory in Suphanburi province.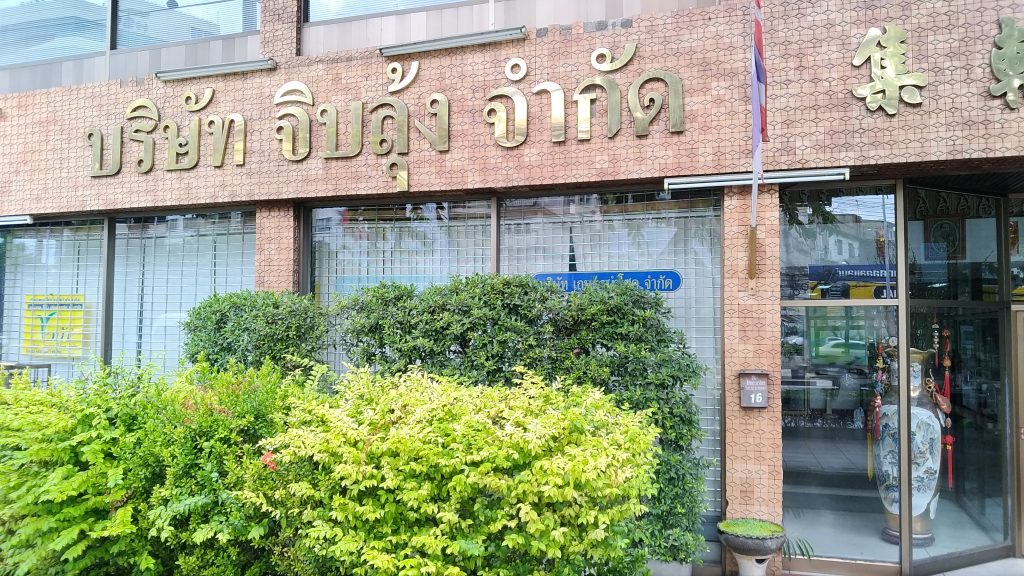 Our factory is located on over 20 rais of land in Srayaisom, U-thong, Suphanburi. Production capacity is over 2,500 ton monthly. It is where our Voga organic fertilizer and our customer's fertilizers are produced.